Commune
Jann Nunn
Commune, 2016
Stainless Steel
10′ x 25′ diameter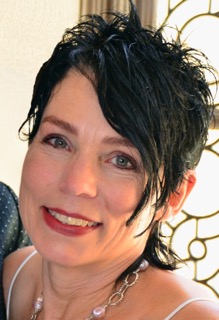 Statement about the work:
As a verb, commune means to communicate with someone or someplace in a personal or spiritual way. As a noun, a commune is a group of people living together and supporting an unconventional lifestyle by sharing resources and responsibilities.
A nod to the Neolithic stone circles dotting the British landscape, Commune's fifty nearly identical 10-foot tall stainless steel elements stand together forming a circle within a circle. Outstretched "arms" at the top of each vertical create an embracing interior environment and a passive sound element when they touch. A bisecting footpath invites viewers to enter the sculpture and literally become a part of the community.
My content driven artwork primarily takes the form of sculpture, large-scale sculptural installations, and works on paper engendering both conceptual and poetic sensibilities. Copious research and gut instinct- a marriage of head and heart- inform the decisions in each of my site-related, site-specific, situation-responsive projects. Not unlike words in a poem, material selection along with scale and presentation become greater than the sum of their often-unrelated parts.
Every aspect and implication of material usage is carefully considered and specifically relates to the work's content and context. I am comfortable using a variety of materials including welded steel and stainless steel, cast bronze, glass, lead, fiberglass, paper and wood. I've held a life-long penchant for repurposed materials. Frequently disparate materials are employed in a single work to accentuate duality, tension or evoke multifarious interpretations. I leave no stone unturned in my quest to symbolically convey personal, political or spiritual manifestations with authenticity and relevance.
The driving force behind my work resides in conjoining idea and aesthetic. It is often described as a draw-you-in kind of beautiful. It embodies a strong physical presence with carefully considered and often laborious craft, yet the ideas remain paramount.
I have exhibited my work, lectured and held residencies nationally and internationally since 1987. I have a BFA degree from University of Alaska Anchorage, attended Skowhegan School of Painting and Sculpture, earned an MFA from San Francisco Art Institute and I am currently a Professor of Sculpture at Sonoma State University.