Albireo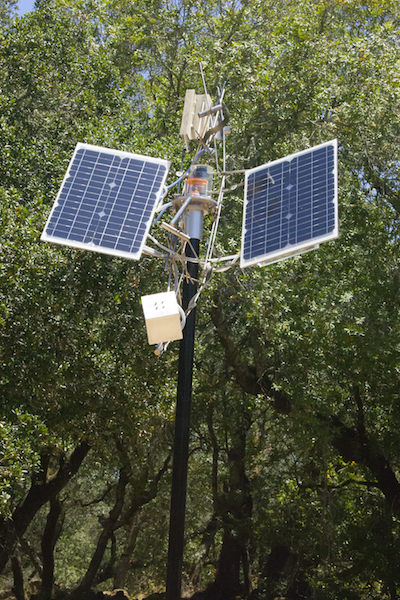 Albireo offers a complexity of interactions between the three creatures, which are communicating with each other wirelessly. There is still room however for a viewer to interpret the chirps, twitters and dips as the units talk to one another. It is critical to Malmberg's work that the experience of the art is a collaboration between the artwork and the viewer. In other words, half of the art is provided by the person experiencing it. The conversation in Albireo is both one between the creatures as they exchange sounds and movements, and also a conversation between the art and the viewer as s/he interprets and imagines just what might be going on in those critters' cube-heads. An underlying tacit conversation is about the value of using our natural resources wisely.
Questions: What do you imagine the "birds" are saying to one another? How smart are they? Are they life-forms?

Mark Malmberg
Albireo (2011-2015)
Stainless steel, aluminum, acrylic, silicone tubing, Arduino microprocessors, XBee wireless transceivers, motors, electronics, solar panels and audio – variable sizes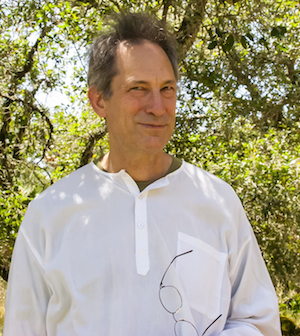 Mark Malmberg completed a BFA in sculpture from Carnegie-Mellon University in 1977 where he focused on clay. After riding his 1960 BMW motorcycle across the country to study at UC Berkeley, he worked for the seminal abstract expressionist sculptor Peter Voulkos and earned an MFA. Experimenting with Styrofoam, a material with minimal physical attributes, led to sculpting forms in some very early 3D modeling software. Following a twenty-five year career in computer animation he re-immersed himself in his sculptural practice. His current focus is on solar powered robotic artworks merging his computer programming experience with traditional craft and robotics technology. Recently he moved to Petaluma CA, where he has opened a new 1600 square foot studio.