Dead Reckoning, Sterling, Golden Fool and California's Cream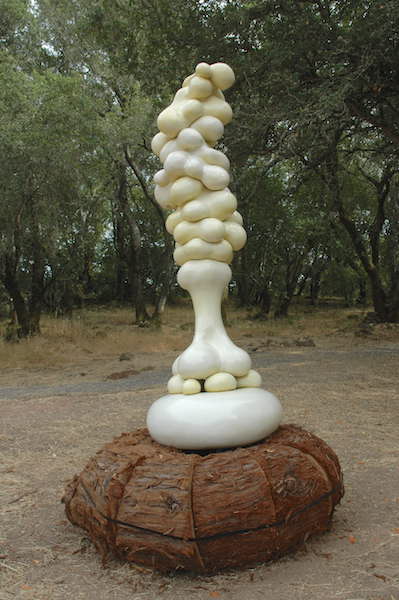 dead reck·on·ing
noun
1. The process of calculating one's position, especially at sea, by estimating the direction and distance traveled rather than by using landmarks, astronomical observations, or electronic navigation methods.
A direct result of global climate change, there has been a notable rise in the level of the San Francisco Bay that forces us to reconsider land use, modes of transportation, and economic and natural systems. Rising in parallel, the Bay Area's technology industry has likewise generated dramatic and lasting shifts in our cultural and economic landscapes. This rising tide has not lifted all boats, however, and with our environment in flux it is incumbent upon us to find our way through the myriad hidden hazards and potential disasters that lay ahead. As the shoreline changes, how do we reorient ourselves in these new surroundings? What markers do we look for as we navigate a way forward?
Question: Where are we now?

Nathan Lynch
Dead Reckoning (2014), Sterling (2014), Golden Fool (2014), California's Cream (2014)
Glazed ceramic, redwood, steel – various sizes
Lent by the artist, courtesy of Rena Bransten Projects, Trish Bransten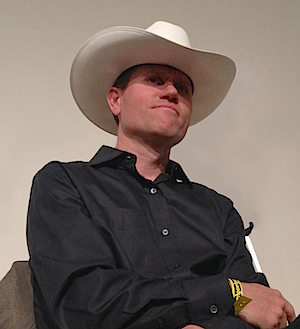 Nathan Lynch was raised in Pasco, WA, an agricultural community in the shadow of Hanford Nuclear Power Plant. The futility of this environmental contradiction gave Lynch an acute sense of location and deep appreciation for irony. In the five formative years after graduation Lynch worked as the prop master for a local community theatre, the effects of which are still being realized in his current body of work. His concerns for political conflict and environmental upheaval are filtered through notions of absurdity, hand fabrication and the dramatic devices of storytelling. As a sculptor and performance artist, Lynch has made collaboration and experimentation major components of his practice. Recent projects include Dead Reckoning for Bay Area Now 7 at Yerba Buena Center for the Arts, a residency with the Exploratorium and a reinterpretation of David Ireland's Dumballs for Southern Exposure's anniversary show, The Long Conversation. At the University of Southern California Lynch studied with Ken Price, and later earned an MFA at Mills College with Ron Nagle. Lynch is an Assistant Professor and Chair of the Ceramics Program at California College of the Arts.