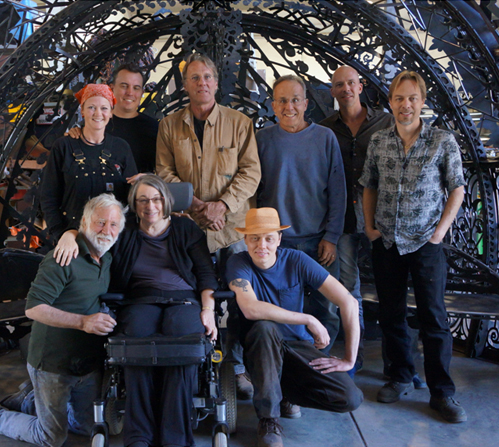 Voigt Family Sculpture Foundation
The Voigt Family Sculpture Foundation places sculpture in public places that are accessible to all. There are no museum guards saying, "Don't touch." We believe that experiencing art in an outdoor setting, especially a natural setting, changes your experience of the art and the place. In the past eight years, we have placed art in four Sonoma County cities, three school campuses, the regional airport, and in the rolling foothills of northwest Santa Rosa at Paradise Ridge Winery.
We enjoy partnering with communities, schools, and businesses to showcase work from a wide range of sculptors, from emerging artists to the masters of their craft. One of strongest beliefs is that artists are professionals, they are businesspeople, and they deserve to be valued and compensated for their extraordinary contributions to our society.
voigt family sculpture foundation
Our Mission
To promote an appreciation for sculpture in Sonoma County, California. By serving as a catalyst for sculpture installations and projects, the foundation will promote the county as a destination for art lovers.
Our Vision
To excite, inspire and educate by promoting the placement of sophisticated and diverse types of sculpture, created by artists of international renown, in publicly-accessible places in Sonoma County, with a special emphasis on large outdoor works.
501(c)3 charitable foundation
The Voigt Family Sculpture Foundation is a 501(c)3 charitable foundation, and we would gratefully accept your donation via PayPal or by mailing a check. For more details about donations email
ray@voigtfoundation.com.