Two Rings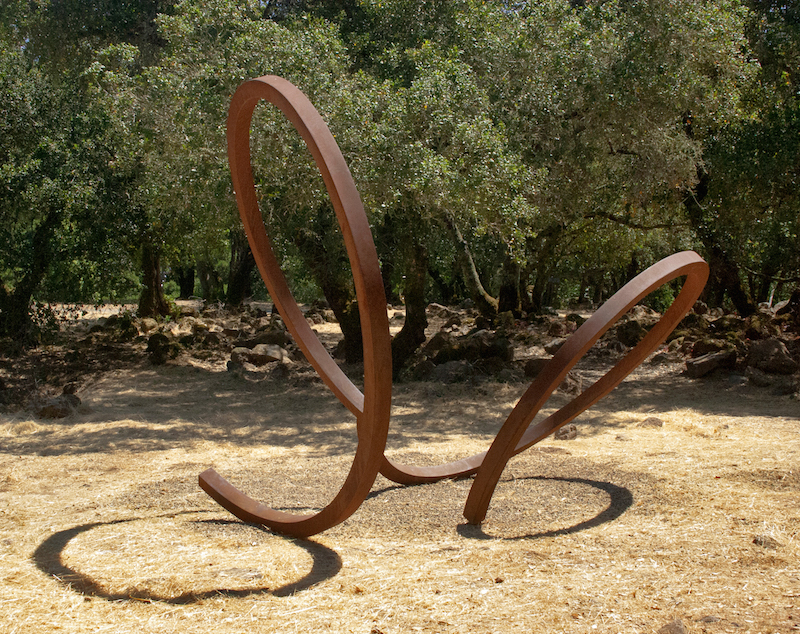 Two Rings represent two halves – and left and right – to the whole. Chirality or handedness is present in the organization and structure of all organic matter from the micro scale of molecules to the macro scale of the human body. The conversation, constant between the left and right, through dominance, balance, precarity and stability, allows the viewer some insight into the whole.
Question: How would you define three-dimensional handedness?
Dee Briggs
Two Rings, 2012
Corten Steel – 9' x 14' x 8'
Lent by the artist, courtesy of Aerena Gallery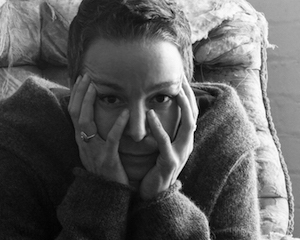 Dee Briggs was born in Western Pennsylvania and raised in the northern panhandle of West Virginia. At the age of 18, Briggs moved to New York City. She studied architecture at the City College of New York and earned a Master of Architecture degree from Yale University in 2002. Briggs currently splits her time between Pittsburgh and New York. She has taught in the schools of art and architecture at Carnegie Mellon University and exhibits nationally.