Tetrads
Pagel read the science fiction novel Ready Player One last year. The story takes place in the future, and is about a virtual world and video game with clues that are from the late twentieth century. Pagel was immediately thrown back in time and was inspired to create furniture based on Tetris for the Conversations in Sculpture exhibit. Tetris is a Soviet tile matching puzzle video game originally designed and programmed by Alexey Pajitnov and was released on June 6, 1984. Using a satellite image of topography that has been untouched for over 150 years, Pagel designed a tile with a no repeat pattern when alternatively installed. Working in both clay and concrete he created an environment with infinite possibilities yet functional in purpose.
Tetrads is fabricated in concrete and porcelain. There are four different finishes which offers the viewer different tactile experiences. Each tile is not unlike a small landscape which when placed in a grouping creates a non-repeat pattern. These tiles were designed for the viewer to have a conversation with the abstract landforms within a created landscape. Please sit and enjoy.
Question: If you could live anywhere, where would you live?

Gregory Pagel
Tetrads (2015)
Concrete and porcelain with steel frame – variable sizes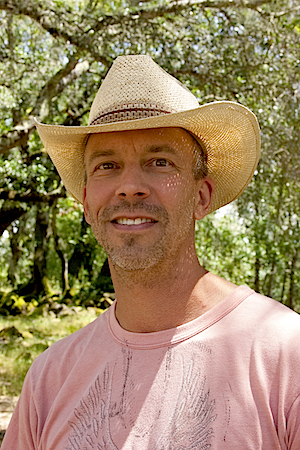 Gregory L. Pagel was born in Marshalltown, Iowa in 1968. Pagel has a unique combination of degrees. He received a BA in International Affairs from the University of Cincinnati in 1991 and a BS in Environmental Design from the Art Center College of Design in 2001. Gregory Pagel excels in the areas of human spaces. Using technologies within the local environment, his technical skills helped define each and every project. He has an international resume. As Senior Project Designer for Hirsch Bedner & Associates in Hong Kong, he worked on major projects that included master planning the integrated resort, Marina Bay Sands, Singapore, also, two five star luxury resorts, MGM Grand & Grand Hyatt, Macau, China. From Hong Kong, he traveled to Dubai where he was project designer for the St. Regis Saadiyat Beach Resort. Since making his home in Sonoma County, he is collaborating with wineries and homeowners to re-imagine guest and living spaces. This includes not only defining spaces, but also creating unique furniture, lighting and all types of environmental living components.